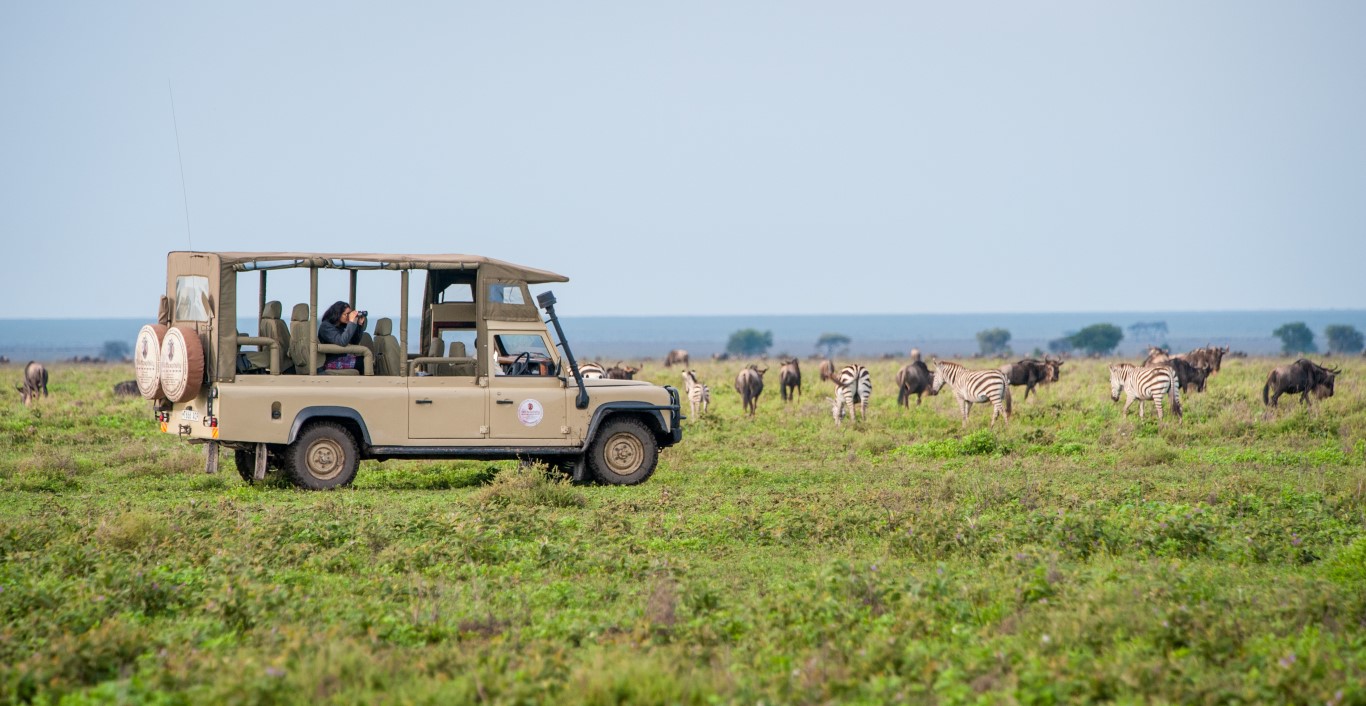 Wet Season
The wet season falls between November to May, with short rains in November and December to January and long rains from mid March to May. This is the green season when big herds of wildebeest, zebras, gazelles as well as ostriches, eland, topi, hartebeest and the predators including lions, cheetah and hyena can be viewed in the area. Calving takes place during this season from January through March.
The soils are known to be very fertile, rich in minerals such as calcium, producing grass that is extremely nutritious for grazing animals. But the migratory animals can only stay in Ndutu when there are ample rains to maintain fresh pasture and drinking water in hollows and natural depressions; there is no permanent surface drinking water. This is particularly true of the wildebeest and zebra both of which need to drink regularly and may move in and out of the plains for short spells.
Dry Season
The dry season runs from June to October, it is the quiet time of the year with less visitors and almost exclusive game viewing opportunities of resident wildlife. Normally towards the end of April the migratory animals, wildebeest and zebras, start moving out of Ndutu to central Serengeti, leaving behind resident wildlife. The resident animals that can be seen here include elephants, hartebeest, giraffe, groups of impala, did dik, reedbucks, steenboks, striped hyena, genets, serval cats, caracal and the big cats namely lion, cheetah and leopard.