Ndutu Area/Great Migration
Ndutu is located in the Ngorongoro Conservation Area, in the southeastern plains of the Serengeti ecosystem. The plains around Ndutu are the main holding ground for migratory animals where vast herds congregate and linger for more than four months, from December to April, before they start moving across the Serengeti in search of greener pastures and water.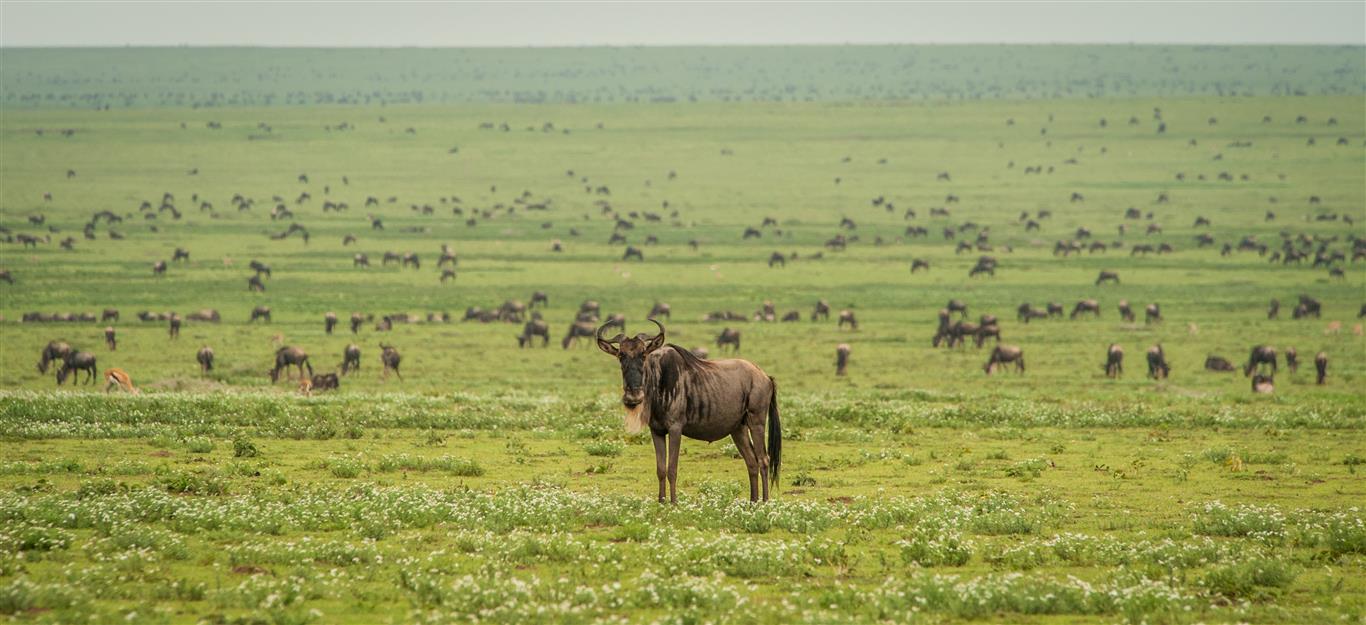 Ndutu area forms an important part of the Serengeti ecosystem, in particular the short grass plains which provide calving grounds for wildebeest and other migratory animals, usually taking place between January and March. "This is their home pastureland, the only place of any protracted residence" wrote David Martin in his Ngorongoro guide book.
Big herds of migratory animals in their hundreds of thousands can be seen here from December before they start fanning out into central Serengeti in April / May, with predators including lions, cheetah, hyenas, and jackals closely following. Ndutu is also famous for its resident game, including lions, cheetah, leopard, genets, striped hyena, elephants, impala, hartebeest, giraffes, dikdik, and reedbucks which can be viewed throughout the year.